Signature Fitness Club Naperville
1531 North Aurora Road
Naperville,
IL
60563
Signature Fitness Club Yorkville
825 Erica Lane
Yorkville,
IL
60560
---
Now open in Yorkville Illinois!
Located in Kendall Marketplace between Home Depot & Target!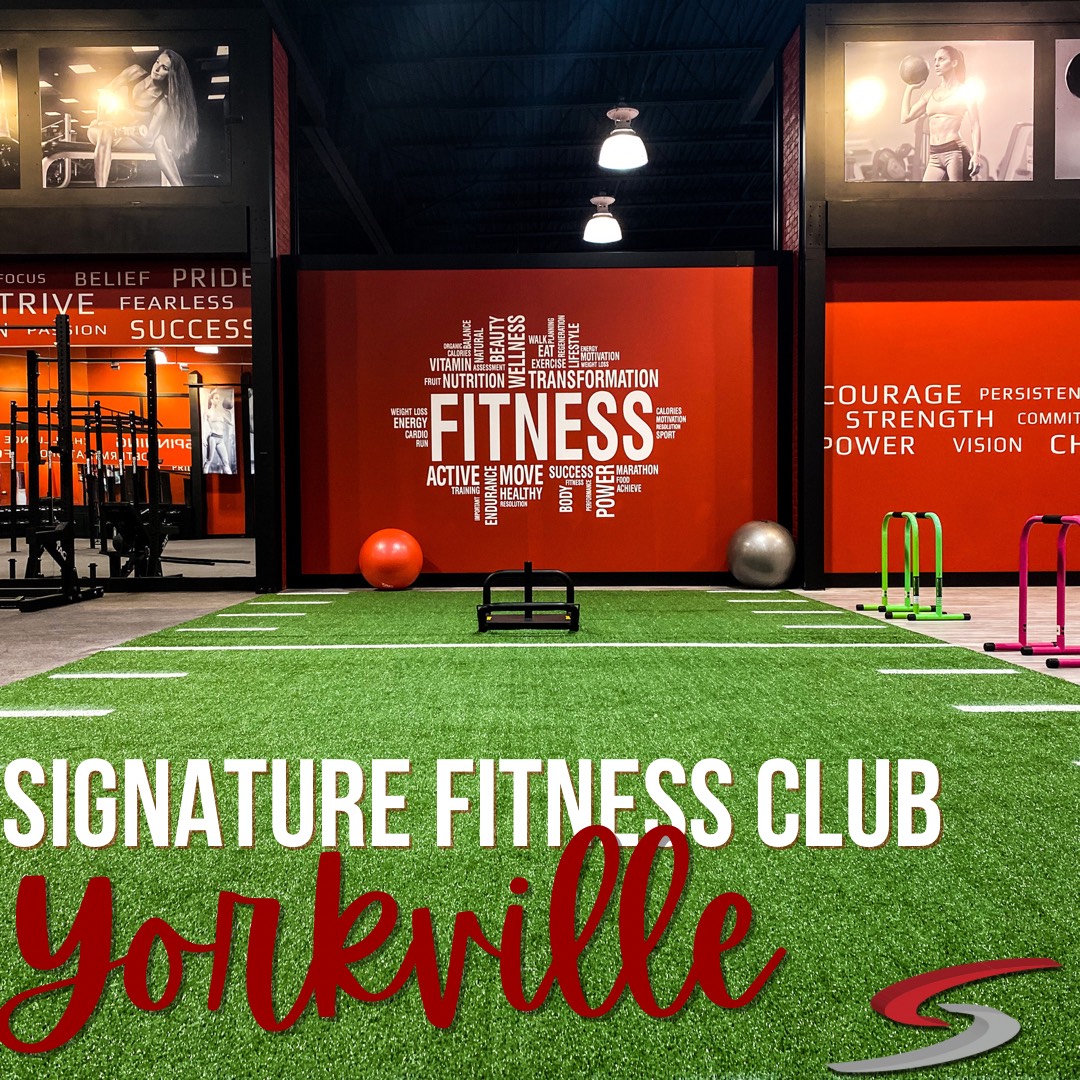 WHAT'S INSIDE: Free weights, cardio and selectorized equipment, functional equipment, athletic turf, basketball court, baseball area, Assault Cardio Turf, tanning beds, massage and spa, Style Bar, locker rooms(coming soon), group exercise studio, cycle studio, Junior Care (open now!), and MORE!